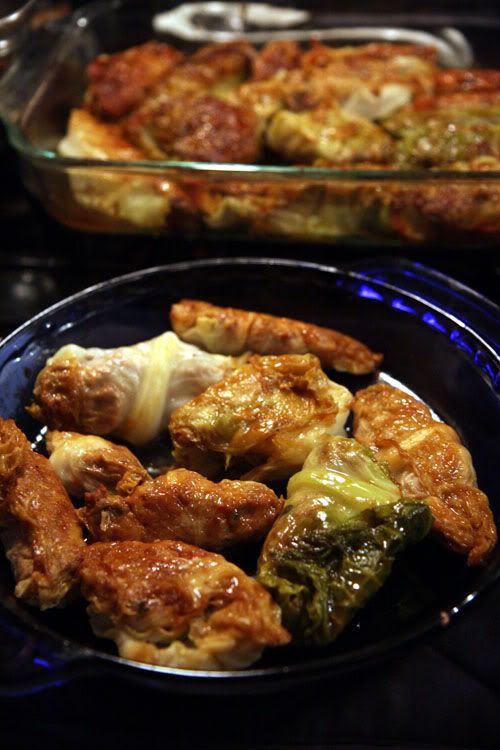 We got the recipe for these cabbage rolls out of a Swedish cook book that came from Ikea. Hilarious, right? According to our resident Swede, the recipes in it are all very authentic. These looked so delicious that we made them the first time we had some venison and they were a huge success. Since we didn't document them that time (and because they are SO tasty, of course), we decided to make them again. Our good friend LA was lucky enough to have enjoyed them twice!!!
The filling for the rolls is essentially the same as our
venison loaf
minus the mushrooms and basil. We also used two small shallots instead of an onion and added about 1/3 cup of heavy cream and 1/4 cup chopped fresh parsley.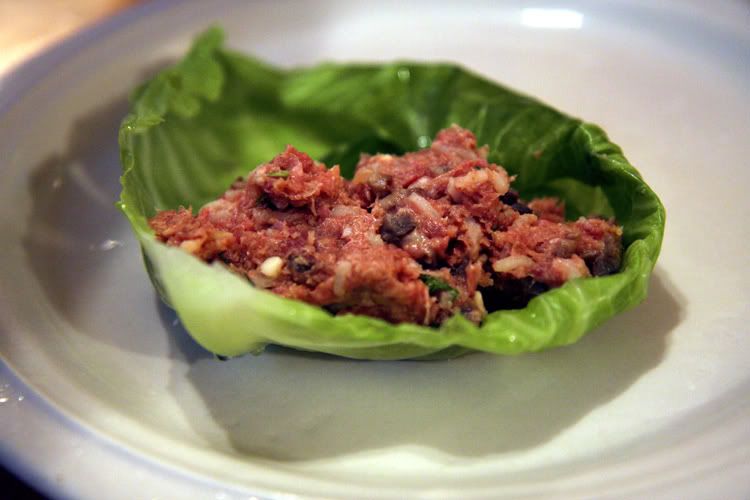 To prepare your cabbage for rolling, cut out the core completely so that the leaves can be easily peeled away without breaking. Put these in some lightly salted, boiling water for about three minutes and then put them into an ice-water bath.
Pre-heat the oven to 375 degrees. Once the cabbage leaves are cool, drain and dry them. Spoon some of the venison mixture into the thicker end of a cabbage leaf and roll, tucking in any excess at the sides.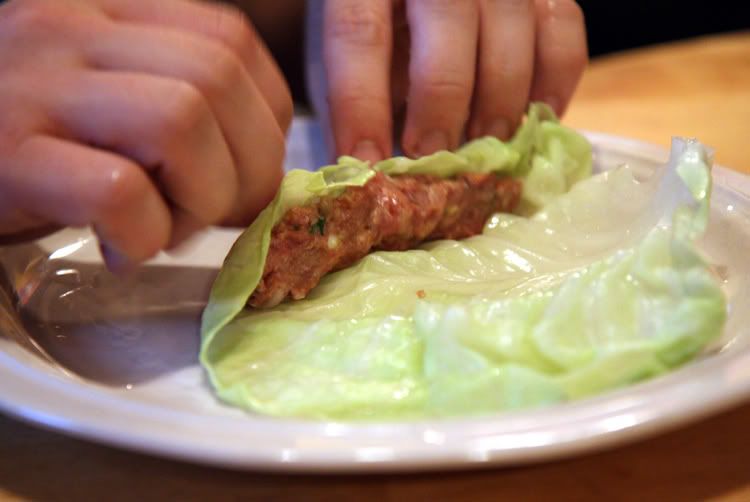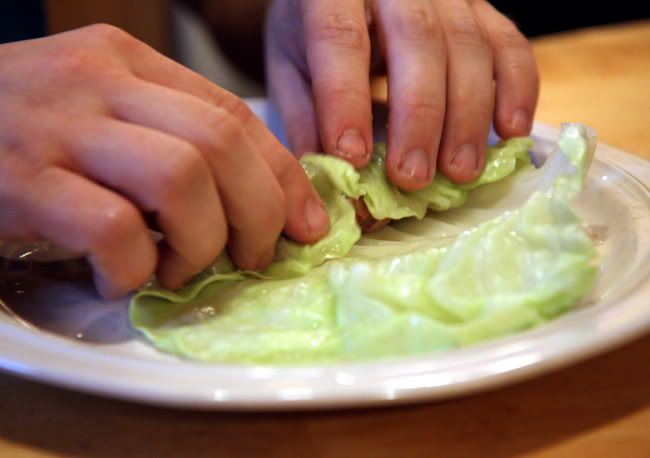 The next step is to heat a skillet to medium-high heat and then add olive oil and about 1/4 cup of molasses. When this is good and hot, add the rolls one at a time, seam side down. All you want to do is brown the bottoms so that they caramelize. This will probably take two rounds.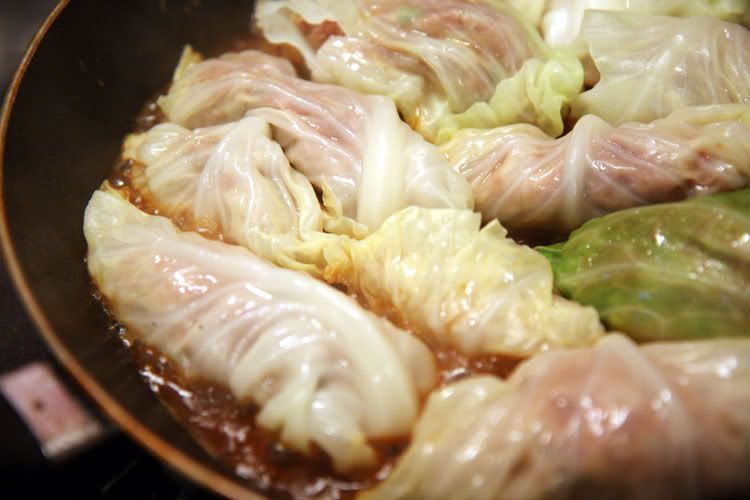 Transfer the rolls to a casserole dish and bake for about 20-30 minutes or until cooked through.
Meanwhile, add some stock (any kind you have) to the skillet and scrape up all the little bits left over from the rolls. Add a little heavy cream and you've got a sauce. Half way through the cook time, take the rolls out and cover them with the sauce so that they stay moist.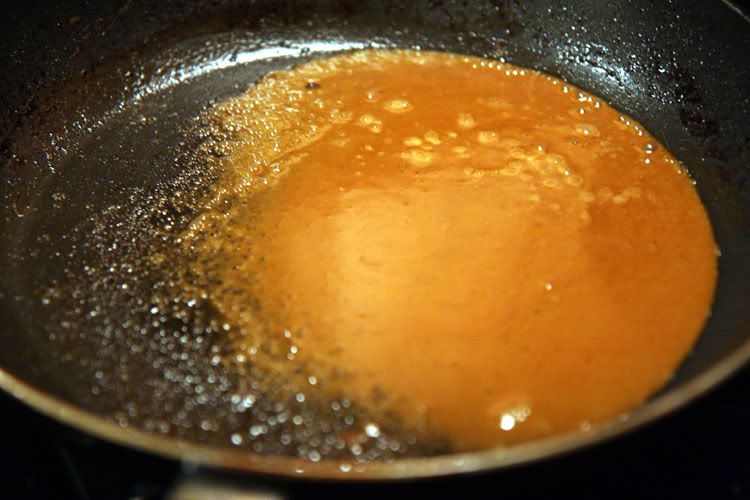 You might want to cut into one of the rolls after 20 minutes to see if the venison is still pink in the middle. If so, cook for a few more minutes.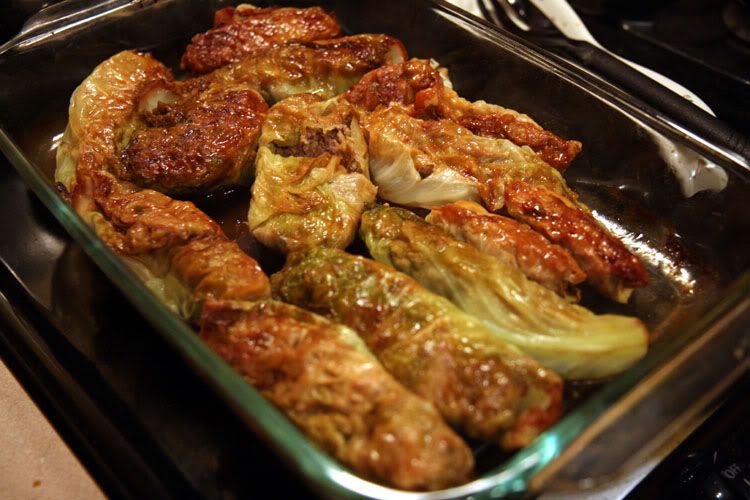 Serve with boiled potatoes with fresh dill (grows easily in your garden!). We also had some of
Michelle's amazing pickled eggs
, which went perfectly with this Swedish feast.