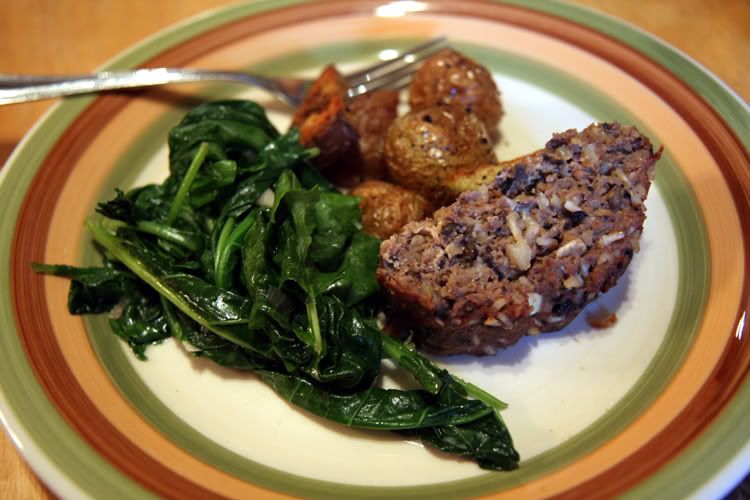 Here's the old A + 2B.  Meat and two sides.  This isn't something we do a lot, but it reminds me of the meals my Mom prepared when I was growing up.  Of course, there is quite a bit of ketchup in my mother's meat loaf, but that's just not my style.  This venison loaf has white rice, lots of mushrooms, and a whole bunch of garlic--probably way too much for my Mom's taste.  
The next day we both ate meat loaf sandwiches for lunch.  Believe me--much better than it sounds.  
1 lb. of ground venison
2 small eggs
1/2 cup bread crumbs
1 onion, finely diced
4-6 garlic cloves, finely chopped
1 tablespoon dried basil
1/2 lb. mushrooms, chopped
1 cup cooked white rice (from 3/4 cup, uncooked)
1/4 cup soy sauce
2 tablespoons red wine vinegar
2 tablespoons olive oil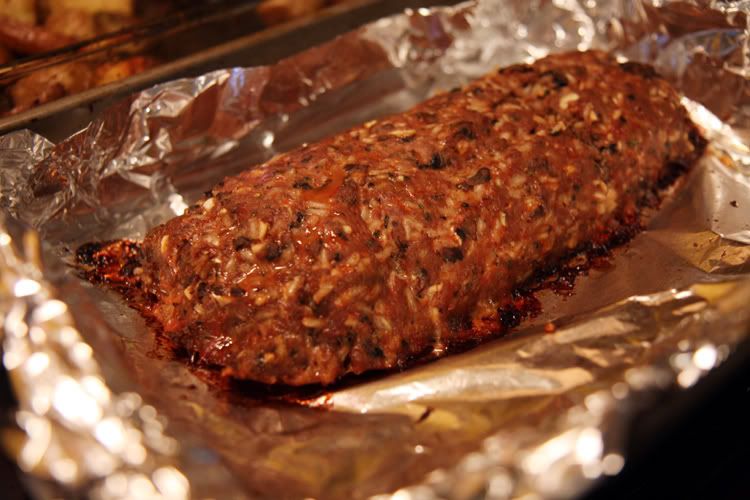 Mix all ingredients together (cook rice before hand) and form into a loaf.  Bake at 350 degrees for about 20-30 minutes.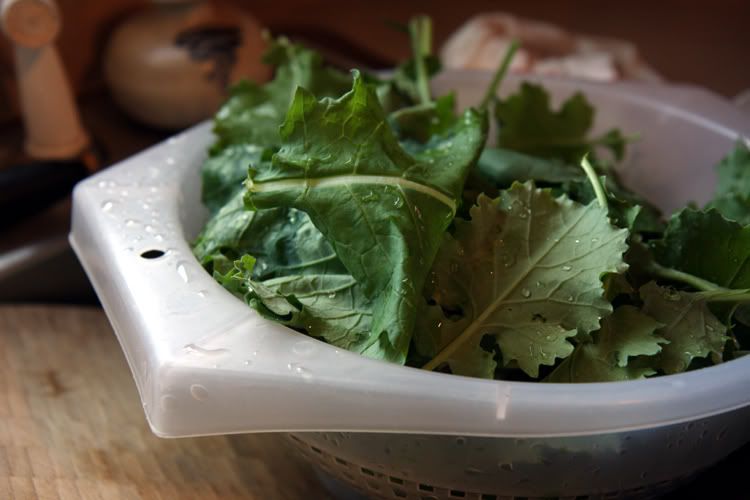 1 bunch kale, cut or torn into pieces
1 large shallot, sliced
olive oil
1/2 cup of stock (chicken, veggie, etc.)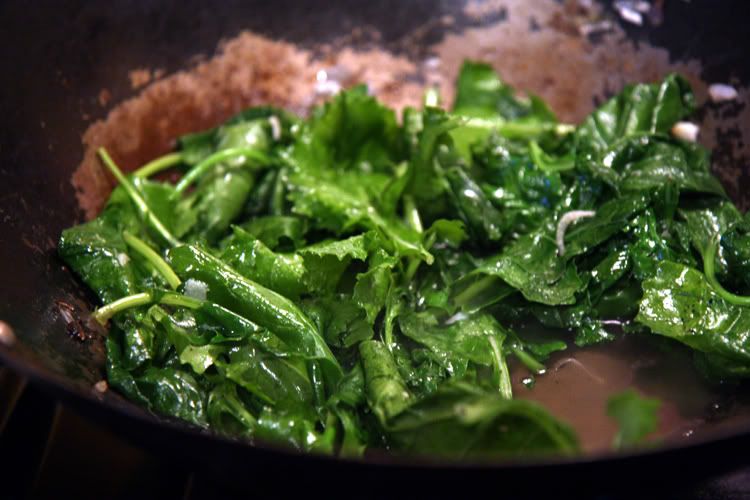 Heat the oil in a large frying pan and then add the shallots and saute over medium heat for about 2 minutes.  Add the kale and saute for another minute.  Pour in the stock, cover, and simmer at low heat for 5-10 minutes.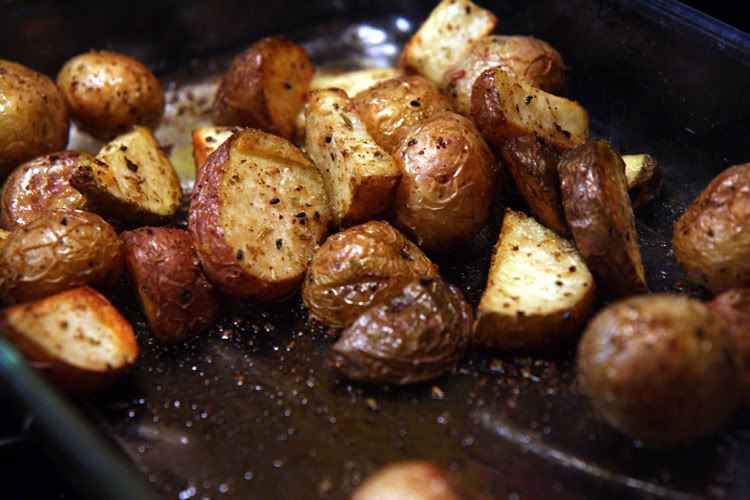 2-3 lbs. small potatoes (yukon gold or red)
2 tablespoons olive oil
1 tablespoon dried oregano
1 tablespoon dried basil
1 teaspoon garlic powder
1 teaspoon paprika
salt
fresh ground black pepper
Toss the potatoes with the olive oil and herbs and spices and then bake at 375 degrees for 45 minutes to an hour.