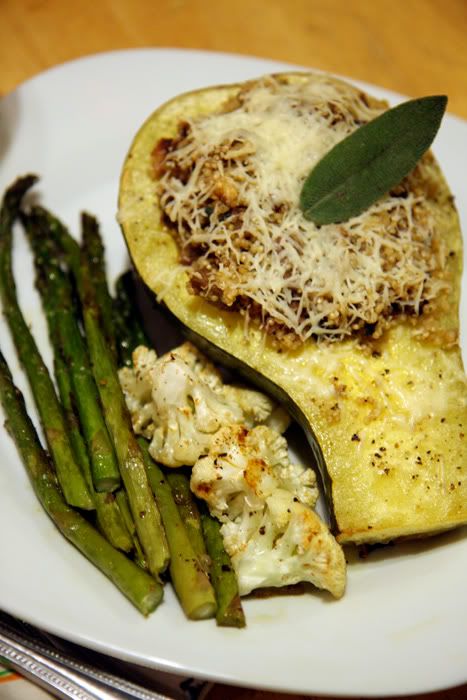 We made this a long time ago with the last of our African squash from the garden, but it would be perfect with any winter squash, especially acorn squash. One squash would serve two people.
You could use rice or couscous instead of quinoa if you had those on hand. This could easily be made vegan by omitting the parmesan topping.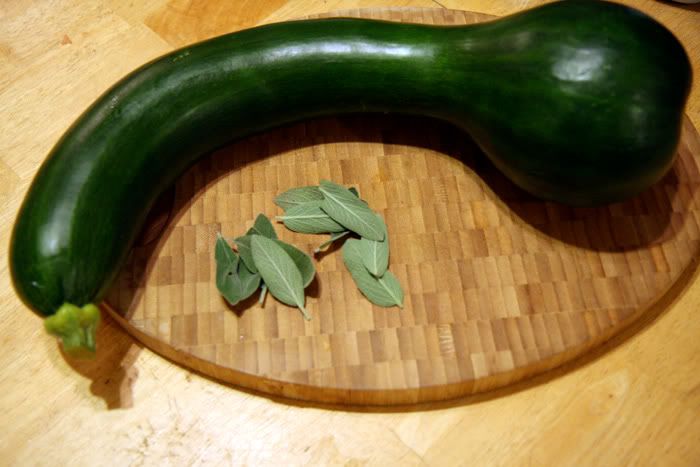 Ingredients
1 acorn/carnival/small butternut squash per 2 people
Stuffing:
2 grain sausages, diced (we used
Field Roast
brand,
Smoked Apple Sage
)
Several fresh sage leaves, chopped
1/2 cup walnuts, broken up
3/4 cup quinoa
1 1/2 cups broth (we used veggie broth)
handful of grated parmesan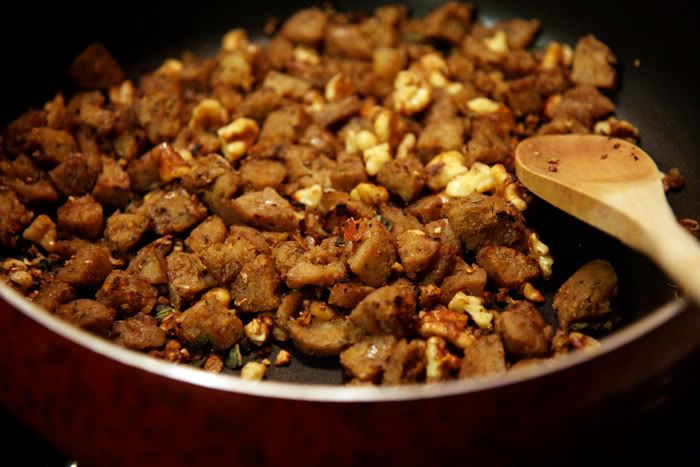 For the squash:
Cut in half and remove all the seeds and innards. Roast at about 400 degrees until the squash is tender all the way through.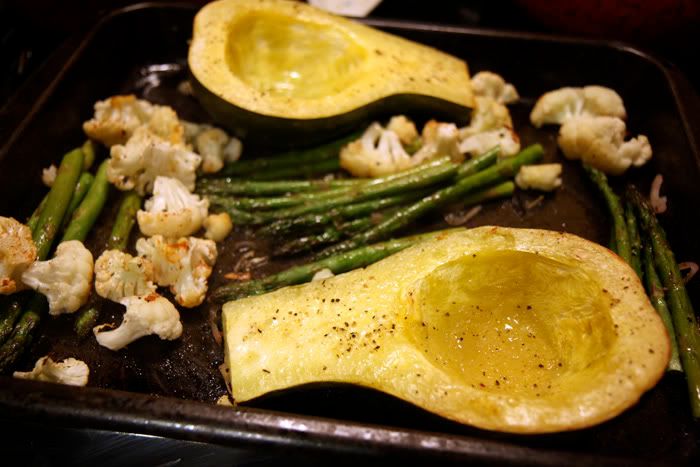 Meanwhile, roast your walnuts in a hot pan that has a lid. When they start to brown, add the diced grain sausage. When that starts to brown, add the sage. Pour in the broth and bring it to a boil and then add your quinoa and cover, lowering the heat. It should be fully cooked in 15-20 minutes.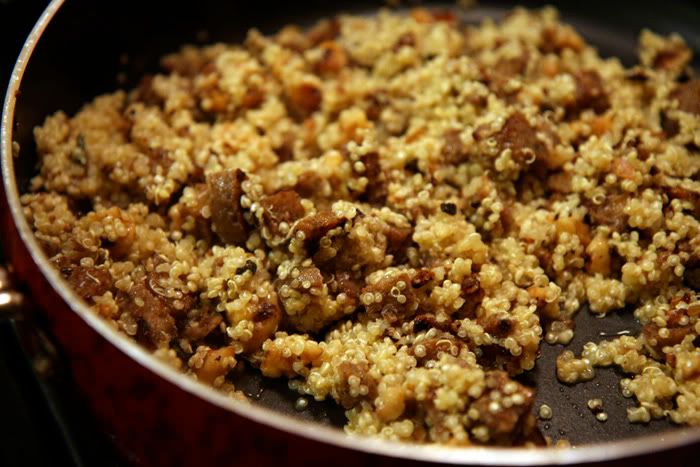 Stuff your squash halves with the stuffing mixture, add cheese, and bake at 375 degrees for about 20 minutes. Serve with a salad or roasted vegetables.