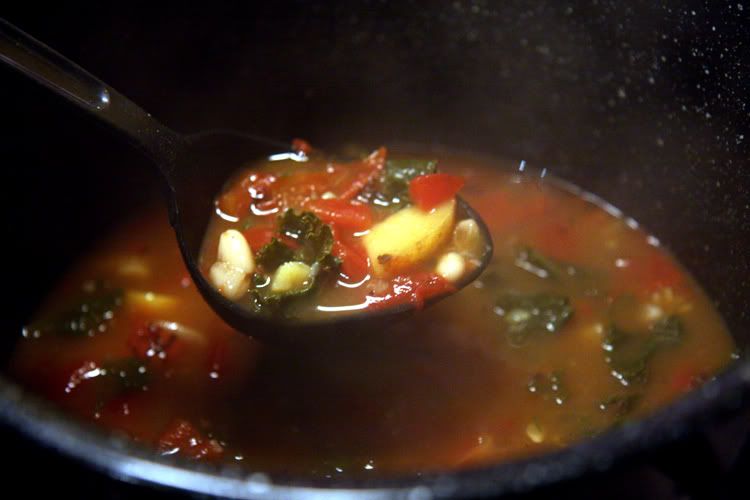 I was in such a hurry to make--and eat--this that I forgot to document it all the way through.  I didn't even get a shot of this plated (gasp!).  This soup alone deserves it's own post, but you'll have to make due with what little I have to offer in terms of photos today.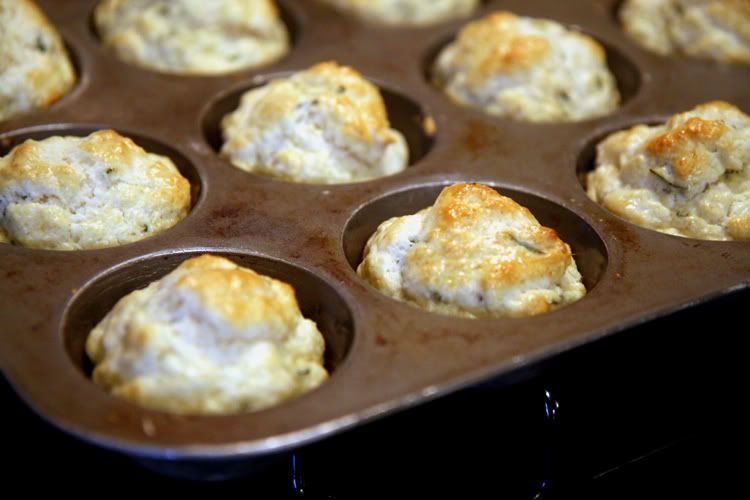 On rainy, cold, or gloomy days I daydream of soup.  Soup, itself, has so many qualities that I admire.  It's patient; the best soups take time--they can't be hurried.  It's forgiving; nothing is final with soup.  If it doesn't taste exactly right, you just need to add a little something here and there until it suits you.  It's versatile; you can make soup out of just about anything.  In my kitchen, a lot of really good soups start out with whatever I happen to have in the cabinet/refrigerator that day.  Most of all I love soup because of its "soul-warming" nature.  If you're sick, it's soup that makes you feel better.  If you're cold, it warms you right up.  This one was no exception.  Pair it with rosemary & garlic scones right out of the oven and then cuddle up stay in for the night.
Not-Your-Mama's Vegetable Soup
1 bunch kale, torn into small pieces
2-3
yukon
gold potatoes, diced
1 large yellow crook-neck squash, sliced
1 can
cannellini
beans, drained
1 large carton "no chicken" broth
3 garlic cloves, finely chopped
1 14.5 oz. can Muir Glen fire-roasted diced tomatoes, with liquid
2 bay leaves
1/2 teaspoon paprika
1/2 crushed red pepper flakes
salt & black pepper to taste
water
Cover the diced potatoes and the kale with water and boil until potatoes are almost fork tender.  Add the remaining ingredients and bring to a boil.  Reduce heat and simmer for about 30 minutes.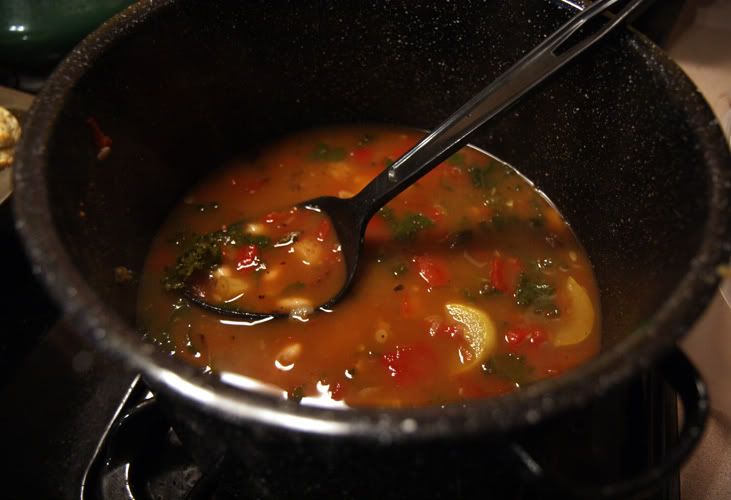 Rosemary & Garlic Scones
(these are basically biscuits, y'all)
2 cups self-rising flour
1/2 teaspoon salt
1 teaspoon garlic powder
1 teaspoon baking powder
2 1/2 teaspoons chopped fresh rosemary
1/4 cup butter
2/3 cup milk
1 egg beaten, to glaze
Preheat the oven to 450 degrees.  Sift flour, salt, garlic powder, and baking powder into a bowl.  Stir in the rosemary, and then rub in the butter.  Add the milk and mix to form a soft dough.  You can knead this dough and then roll it out, but I just made them in a buttered muffin pan.  I don't love kneading bread, but if that's your thing, go right ahead.  It's totally unnecessary with these. Brush them with the beaten egg and bake for about 8-10 minutes or until they've risen and are golden brown.