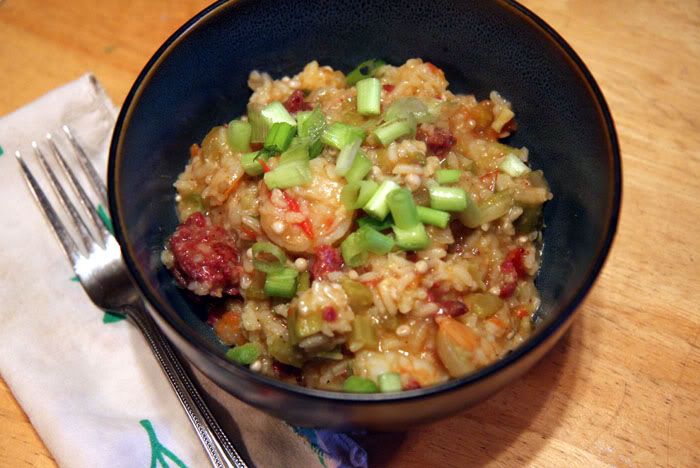 Jambalaya is surprisingly easy to make. I thought it would be nice to do something besides grill our venison sausage (even though it's so good that way!) and I've always wanted to make jambalaya. A recipe that would make use of our ever-growing okra and tomato crop was also something I had in mind. We were also able to use jalapenos from our garden in place of bell peppers, which are typically used in almost all Cajun recipes. Bell peppers, onions, and celery are used together in Cajun cooking much like
mirepoix
in French cooking. Alas, we did not grow any bells this year, so we opted for a spicier improvisation.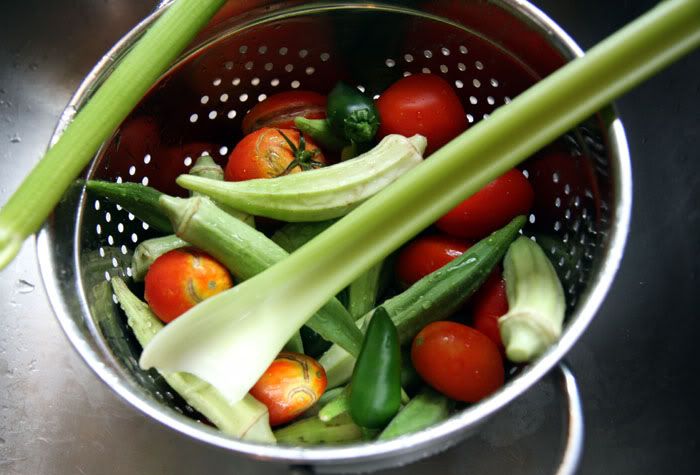 Jambalaya
4-5 garlic cloves
1 whole onion, diced
2 celery stalks, diced
2 jalapeno peppers
1 cup of okra, cut into half inch rounds
8-10 tomatoes, diced
1 large sausage link
(something like andouille works best)
1/2 lb. shrimp, peeled
2 cups of rice
4-5 cups of broth or stock
(I used veggie broth)
paprika, red pepper flakes, salt, pepper to taste
1 bay leaf
1 bunch chopped green onion, for garnish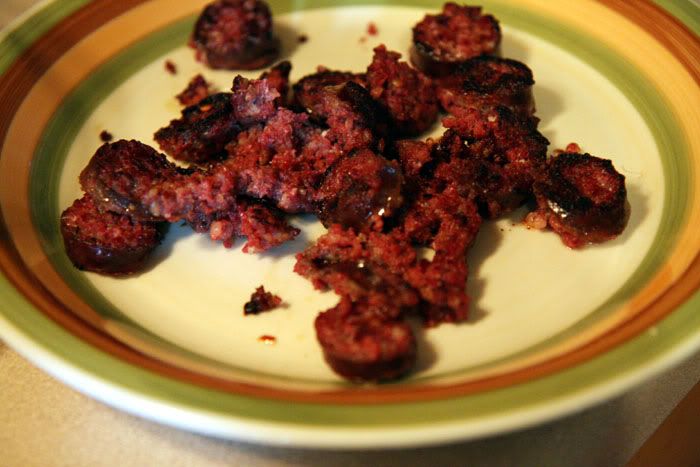 First you'll want to take your sausage and cut it up. You can slice it or dice it, whatever your preference. Fry the sausage in your pot with a tiny bit of olive oil for a few minutes to render the fat. Remove that from the pot and add the garlic, onions, celery, and pepper. Cook until the onions start to sweat.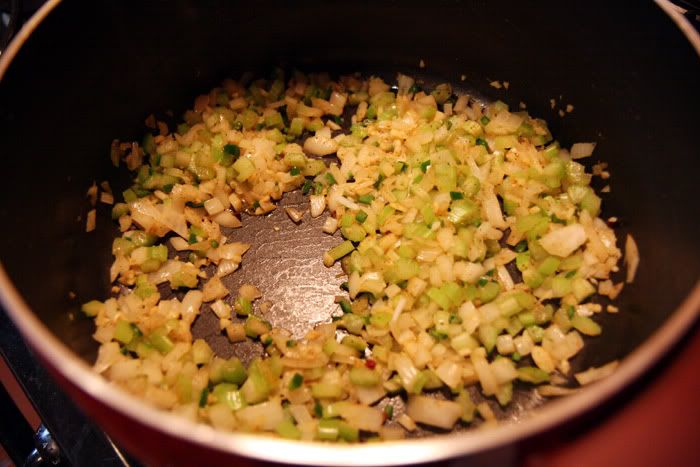 Then add the okra and tomatoes. After a few minutes, pour in the stock and bring to a boil and then add the rice. Season with spices, add the bay leaf and then cover and simmer to cook the rice.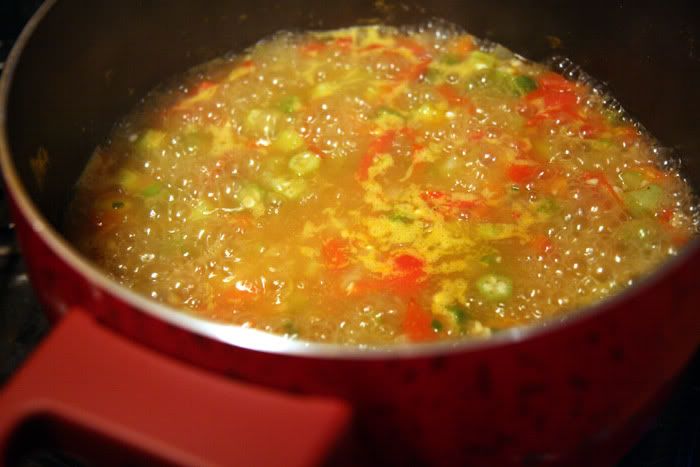 When almost all of the liquid has been absorbed, put the sausage back in and add the shrimp. Wait until they curl up and turn pink and then serve.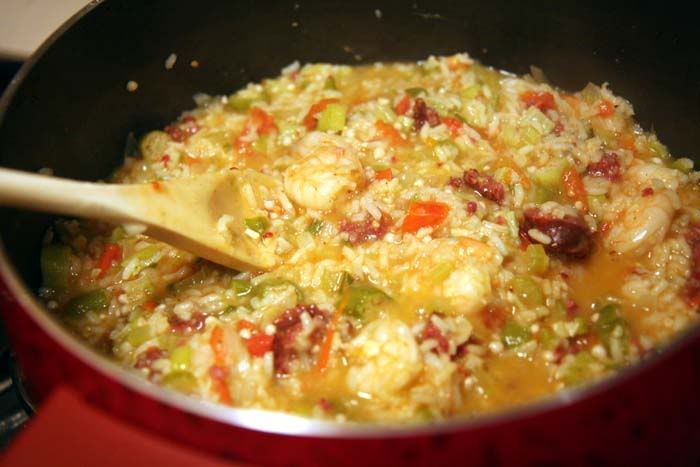 Garnish with green onion.