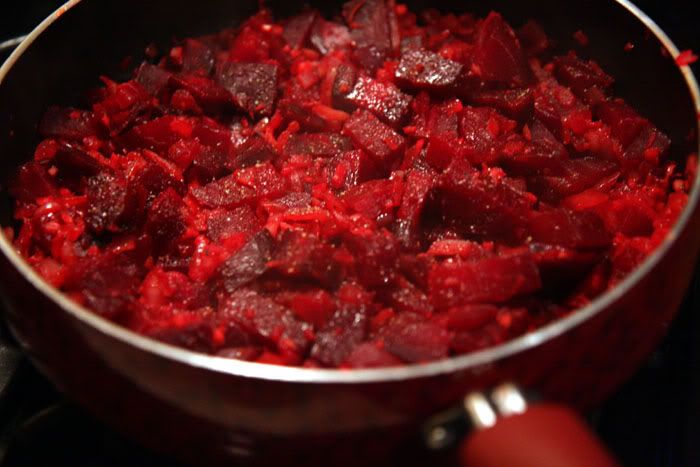 Sounds strange, huh? Yeah, I don't know if this had ever even been done before. We bought a bunch of beets at the local co-op (eat in season!) and after making a delicious
roasted beet salad
with them, I was inspired to make some kind of pasta dish next. This is how my brain works (
how can I pair this with a carbohydrate?
) most of the time.
Red beets are something that up until about 2 years ago I thought I didn't like. An actual quote from me: "they taste like dirt". That was until I had them on a veggie plate at
The National
. I even like the canned ones now! We recently even made a white bean & beet hummus! Local Okra has gone beet crazy.
Red Beet Cream Sauce

2 medium red beets, roasted and diced (I roasted mine whole, wrapped in foil the night before)
1 yellow or white onion, diced
4-5 garlic cloves, minced
1 pint heavy cream
2 tablespoons all purpose flour
salt & black pepper, to taste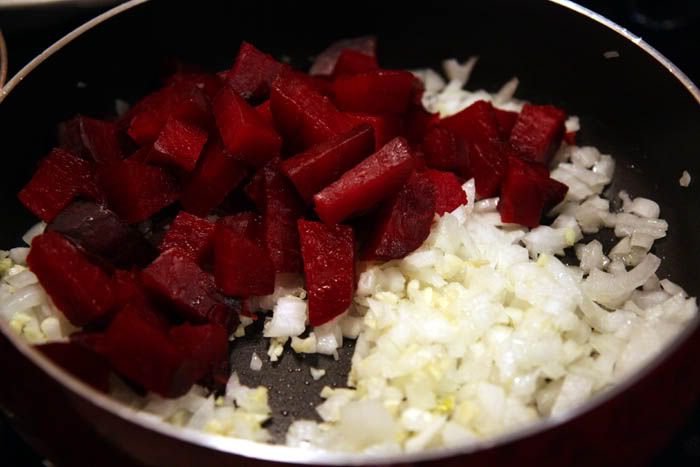 Add the first three ingredients, along with a little olive oil to a deep frying pan and cook on medium-low for about 20 minutes or until the beets start to soften.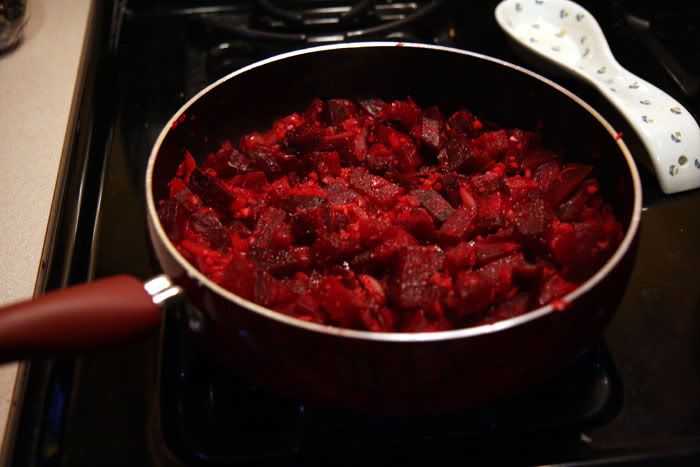 Pour in the cream slowly and stir. Once the sauce is hot, remove about half a cup of the cream and add it to a bowl with the flour. Whisk until it forms a paste. Slowly stir the paste back into the sauce pan and bring sauce to a boil. Turn heat to low to let it thicken.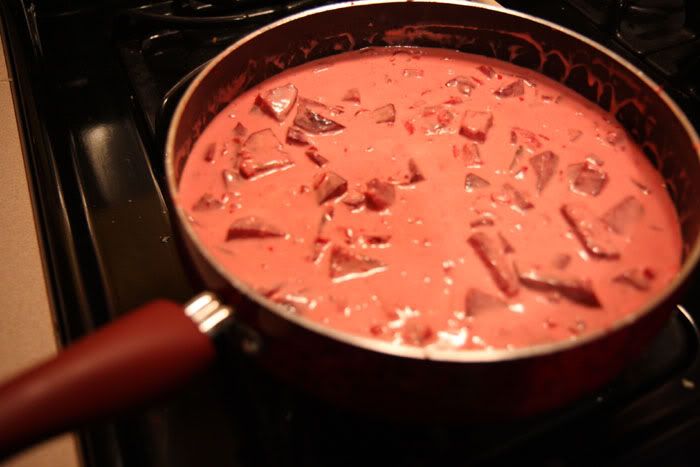 Serve over whole wheat spaghetti and garnish with blue cheese, pine nuts, and basil.