Even though we like to experiment as much as possible, there are always meals that we go back to again and again.  This is a simple, delicious, and relatively healthy meal that we have usually once a week.  I'm so happy that we both share a great love for Mexican food.  We NEVER tire of this one.  We could literally eat this every day.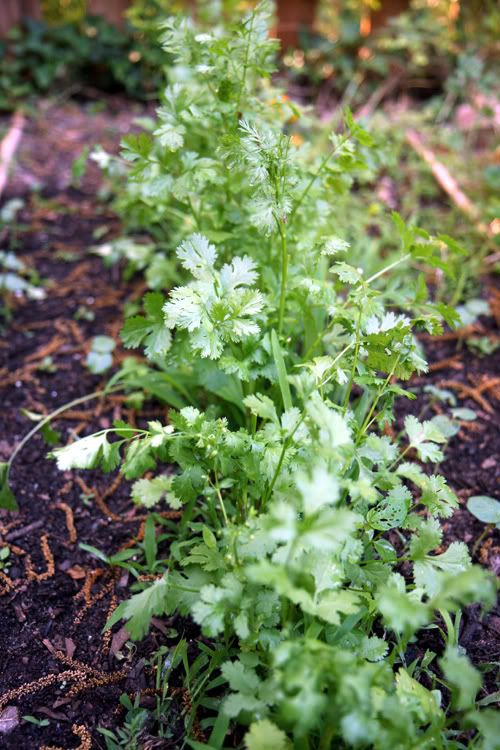 If you're a regular reader of this blog, you know that we are crazy about cilantro.  We currently have quite a bit of it growing in the garden.  I can't tell you just how satisfying it is to be able just step out the back door and return a minute later with such fresh, crisp cilantro.  Having it around is even more encouragement for us to eat this once a week....as if we needed that.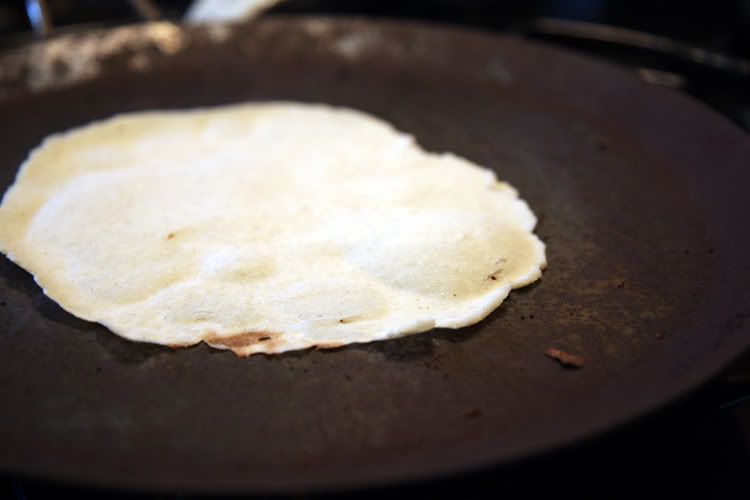 Pintos

Avocado
Cheese
Shredded Cabbage
Salsa
Cilantro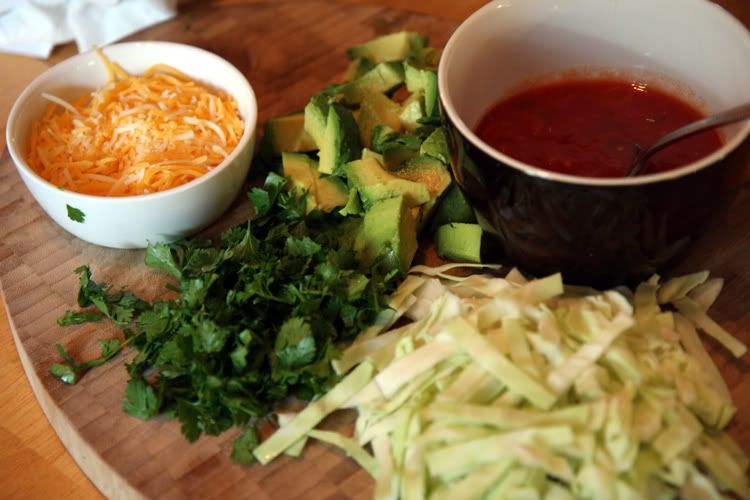 Serve with seasoned rice (go ahead and throw in a little of that chopped cilantro right before the rice is done).  Enjoy with a glass of sangria or a good Mexican beer!